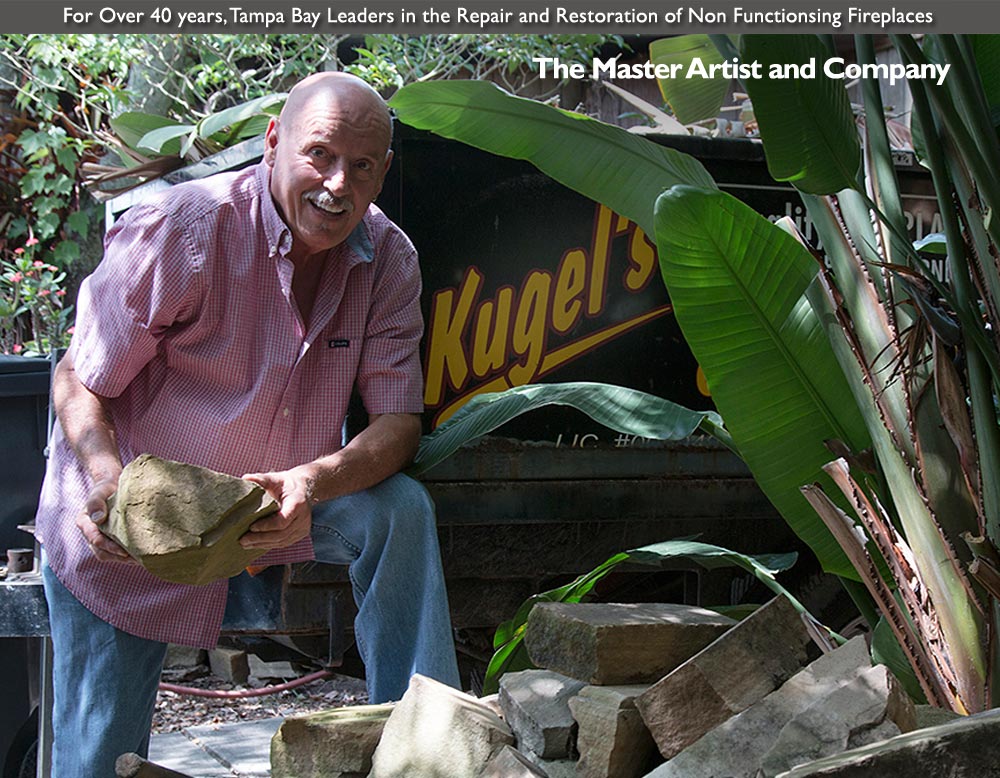 For over 40 years Kugel Quality Fireplaces
has been providing the Tampa Bay area with outstanding creativity,
and competitive
pricing in both custom and prefabricated fireplaces including all supportive services for residential application. Kugel Fireplaces is licensed, bonded and insured with an experienced and skilled staff dedicated to providing competent and efficient service.
Horst Kugel, owner of Kugel Quality Fireplaces is a master mason, trained to rigorous standards and apprenticed in Germany. His exceptional custom work has no equal and displays his perfected techniques in stone, brick, marble and granite. Horst's unsurpassed reputation is built on years of professional service and outstanding customer satisfaction.
Horst Kugel stands in front of one of his many
outstanding creations, a 25 ft. natural stone
outside fireplace.